FUNDRAISING
2019
Fundscrip Fundraiser
Responsible Dog Owners of Canada would like to invite you to participate in the Fundscrip Fundraiser. The fundraiser will cost you nothing more than the price of a gift card - all you need to do is purchase a gift card and use it for a gift, or for yourself.
To join our fundraiser go to https://www.fundscrip.com
click on 'support a group'

under 'enter group invitation code' type in 'WMGWDR' and click on 'search'

'Responsible Dog Owners of Canada' will appear

follow the instructions to place an order
Here is how the fundraiser works, according to the FundScrip website:
"The Basic Concept
Encourage supporters of your campaign to pay for their everyday expenses & gifts with gift cards bought from FundScrip. Each purchase automatically includes a donation to the campaign. The supporter isn't out of pocket, and they shop where they would normally shop.
Buy $100, Get $100
Buy cards at face value, get face value at the retailers - you lose nothing.
Shop As Usual
With cards from over 230 leading retailers, there's no need to change your shopping habits (see list of retailers here).
Pay With Gift Cards
Pay with gift cards instead of credit/debit/cash for your everyday items & gifts.
Raise Funds
Each purchase automatically includes a donation for your group that can quickly add up over time."
Thank you for your support.
For more info please email morejulie@hotmail.com or call 613-868-2201 and leave a message
---
'Take Your Owner for a Walk and Support RDOC' 2018 Fundraiser

Responsible Dog Owners of Canada (RDOC) would like to thank all our wonderful supporters at our second annual 'Take your owner for a walk and support RDOC' fundraiser. We raised $625. What an achievement!
Here are some of the projects the funds will be used for:
1. Continuing with the projects we started last year:
Handing out more 'Fido, Friend or Foe?' activity books

Working on the 'Dogs and Kids' safety project (booklet for 5 to 8 year olds) on 'How to be safe around dogs while having fun'

Publishing a monthly newsletter for children (5 to 8 year olds), the 'Kid's Edition' of 'The Dog Guardian'
2. New projects:
Developing a 20 minute presentation for nursery school children (2 to 4 year olds) on 'How to be safe around dogs while having fun'

Redoing our brochure to include our new projects
Thanks again for your support.
---
'Going to the Dogs' Fundraiser with Silent Auction

Sunday, July 8th 2018 at 5:30 p.m. at the Rideau Carleton Raceway, Ottawa
We would like to thank everybody who participated in the 'Going to the Dogs' fundraiser. It was a great success. The money we raised will be used to enhance our educational programs and to encourage responsible dog ownership.
A special thank you goes to all our donors and volunteers. We could not have done this fundraiser without your help.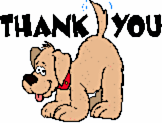 ---
RDOC 3rd Annual Garage Sale
Saturday, June 2 2018
This year our Garage Sale was part of the Bridlewood (Kanata) Garage Sale. Proceeds from our table will go, as usual, to the programs that RDOC is busy developing.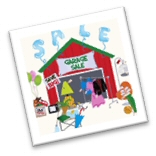 ---
Photos from the 2017 Annual Garage Sale:
---

Photos from previous fundraisers ::

Photos from Eddie May Theatre Group murder mystery - an evening of fine dining and "murder" on February 14, 2009. Photos by MariLyse Dumas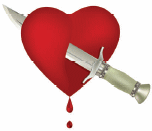 Photos from Going to the Dogs Dinner and Race Night Fundraiser - September 2009
photos by MariLyse Dumas
page updated January 2019