Winter
2017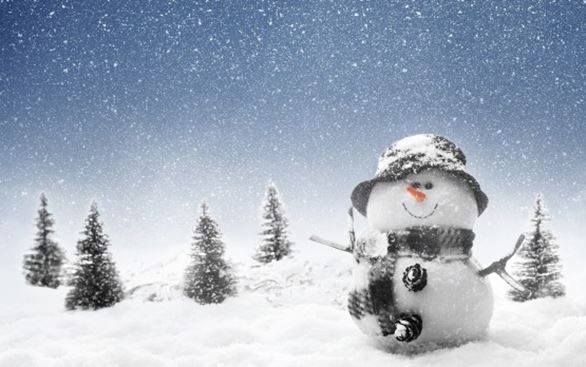 Welcome to our Winter Activity Page

This page is for all you kids who are interested in learning about dogs, how to help look after your own pet dog, and how to be safe around dogs.

Have fun and enjoy the activities. There is a lot to learn. Please keep coming back. We will put something new on this page regularly.

Parents: There is a lot of information on child safety around dogs in the links at the bottom of this page.


Note: Because this page uses scripts you may get the following message "Internet Explorer restricted this web page from running scripts or ActiveX controls." You may have to allow blocked content if you can't see the jumping sheep or the answers to the puzzles, for example.

Unfortunately the jumping sheep below can't be seen on the iPad because the animation is powered by Flash.

Jumping Sheep!!

Move your cursor over the sheep and watch them jump!
(from sheepgame.co.uk)



An Easy Trick to Teach Your Dog

"Ring the Bell to Go Outside"


Puzzle: Word Jumble

Rearrange the letters to spell out some well-known dog breeds

Colouring Pages Contest
An Easy Trick to Teach Your Dog
Teach your dog to ring a bell when she needs to go outside

This trick will make it easier for you to know when your dog needs to go out to do her business.
It may help to reduce the number of accidents in the house.
On Doggie Buddy's 52 Tricks to Teach Your Dog page, scroll down to Trick #15 - Bell


Puzzle - Word Jumble
Rearrange the letters and fill in the blanks, including the ( ), to discover a special breed of dog:
ageble

( ) ___ ___ ___ ___ ( )

insplae

( ) ___ ___ ___ ___ ___ ___

rterier

( ) ___ ___ ___ ___ ( ) ( )

fxonoudh

( ) ___ ___ ___ ___ ___ ( ) ___

maldatoin

( ) ___ ___ ___ ___ ___ ( ) ___ ___

Now unscramble the letters from between the ( ) to let you know why having a dog as part of your family is so great!

___ ___ ___ ___ ___ ___ ___ ___ ___ ___

When you have found as many as you can, here are the answers:

(no peeking until you have finished the puzzle!)


Good luck!

puzzle produced by Dagmar VanBeselaere
When you have finished all the questions, the answers are beside them.

(but no peeking until you have finished the puzzle!)
How many clues did you manage to solve?

Well done!

---

Colouring Pages Contest
How to make life easier for your dog and family:

teach your dog how to ring a bell to go outside

We would love to hear from you!

Click here and print out the picture that opens. Colour the picture carefully with pencils or crayons.

Then tell us why your pet is special, and what rules you have in your house to make your pet safe.

Scan or take a photo of the picture and send it to us at morejulie@hotmail.com with your email address. We will choose a winner each month and post it in our newsletter for everybody to see.




Get to know where all the dogs live in your neighbourhood, which ones are friendly, and which ones are not too crazy about little kids. Let an adult know if you see a strange dog without an owner visiting your neighbourhood.

(from the Fido, Friend or Foe activity book)

Healthy pets are happy pets.
Your pet is very happy that you look after him so well.

---

What if You Can't Have a Dog?
Not everyone can add a dog to their family.
Perhaps your house is too small (you live in an apartment or condo), or your landlord doesn't allow you to keep a dog. Perhaps your family just doesn't have the time to exercise a dog, groom her, or take her to the vet when she is sick. Or maybe someone in your family has allergies to dogs.

Have you considered a cuddly, friendly little hamster or gerbil instead? Or even something not quite as cuddly, like a bird or a fish?

How about a rabbit or a guinea pig? They make wonderful, affectionate and fairly long-lived pets. Or a mouse or rat? They are intelligent and can be taught to do tricks quite easily. How about a hamster or gerbil? A chinchilla? Or, if the allergic person cannot tolerate any animal hair, there are pet birds. Or fish. Did you know that with patience you can actually train a goldfish to do simple tricks such as swimming through a hoop for rewards? Amazing!
Be sure to check out your local humane society or animal rescue when looking for a new pet. They frequently have many different types of animals, both large and small.
Pet Turtles
Definitely not cuddly, and generally unsuitable for small children and small apartments. But fun and a bit different!
What is the difference between a turtle and a tortoise? Well, turtles live mostly in the water, whereas tortoises are land dwellers. So what is a terrapin? A terrapin is a tortoise that spends some time in the water and some time on land.
Turtles are not very easy to keep as pets. They start off small, but as they grow they need a lot of room, and they may grow quite large. You need to be sure you really want to keep a turtle for a long time because many can live for 20-40 years or more! In fact, some turtles may outlive their owners! The most popular turtle to keep as a pet is the Red-Eared Slider, and it is one of the easiest to look after.
The small terrarium that you might buy for your baby turtle will be too small after a few years. Turtles need plenty of room to move about, clean water, proper heating and lighting, and somewhere to climb out of the water if they want to. They can be expensive to look after, and take up a lot of space!
Some turtles may carry salmonella on their skin and shell, and handling anything that the turtle has touched can pass on the infection to humans. A very clean environment for the turtle is essential, and there are conditioners available to put in the water to help with this.
Although small turtles are very cute, they are not very suitable for small children because they are likely to want to pick them up and perhaps become contaminated. Also, turtles can become stressed from being handled. Children should always be supervised and wash their hands well after touching the turtle.
Here are some useful turtle links for you, with much more information:
http://www.petmd.com/reptile/care/evr_rp_how-to-take-care-of-pet-turtles
https://pethelpful.com/reptiles-amphibians/10-Reason-Not-To-Buy-A-Pet-Turtle-Or-Tortoise
http://ontariospca.ca/blog/do-turtles-make-good-pets-for-kids/
https://ontarioturtle.ca/turtles/pets/
http://www.torontozoo.com/adoptapond/turtles.asp?tr=10
Links to our previous mini articles on small pets in the archived activity pages:
Rabbits, Hamsters, Gerbils, Fish, Parrots & Budgies etc.

For Parents Too
The Blue Dog
http://www.thebluedog.org/en/
The Safe Kids/ Safe Dogs Project
http://www.safekidssafedogs.com/
"Get dog smart with Diggity the Dog! Diggity the Dog's story encompasses the number one cure for the dog bite epidemic. The story takes children on a fun walk through the neighborhood. Along the way, children encounter a whole lot of dogs in different situations. Diggity tells the "do's" and "don'ts" - right from the doggie's mouth."

http://www.liamjperkfoundation.org/talk.html
Little Liam was fatally bitten by his family's own beloved dog. This site is full of information for parents and caregivers - such as dog body language; dog stress signals; signs of anxiety; why dogs bite; Be a Tree, and more. Well illustrated.
https://drsophiayin.com/blog/entry/free-downloads-posters-handouts-and-more/
Dr. Sophia Yin's website: dog body language of fear and anxiety; how to greet, and not to greet a dog; also training tips and much more.
http://www.sciencekids.co.nz/gamesactivities.html
"Science Kids is the home of science & technology on the Internet for children around the world."
This wonderful website helps kids learn about the amazing world of science by enjoying the "fun science experiments, cool facts, online games, free activities, ideas, lesson plans, photos, quizzes, videos & science fair projects."
http://www.pbs.org/wgbh/woof/index.html
Woof! It's a dog's life. Tips and training help from "Uncle Matty"
Acknowledgements
Be A Tree program: The information on our Education - Dog Bite Prevention page was compiled by Doggone Safe - visit their website for more information on the Be A Tree program.
The people at the Love your dog website have very generously allowed us to reproduce some of their articles. Please visit them, there is lots to enjoy there.
The American Kennel Club (AKC) has more information, on training, dog breeds, games to play with your dog etc. Click on Search at the top of the page.

..